Monica from Merici College painted a portrait of me for the 2006 Portrait of a Scientist project. It was lovely meeting Monica and it is flattering to have such a nice picture painted for me, especially one also featuring Cthulhu.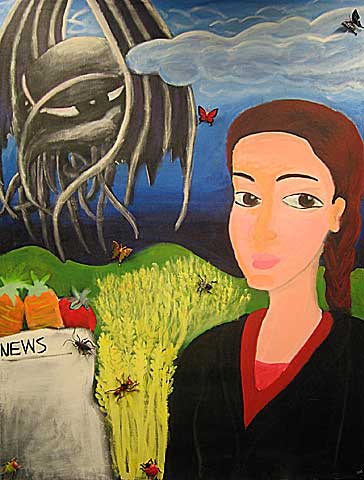 The commentary accompanying the portrait was amusing:
Monica was surprised when she met Nadiah, 'She didn't seem like a scientist, she was completely normal and had a nice fashion sense. She was wearing red and black - her description noted that these were her two favourite colours.